What is paid advertising? We look at all the things tied to e-commerce and discuss pricing, marketing, services, and all things that bring you success.
Paid Advertising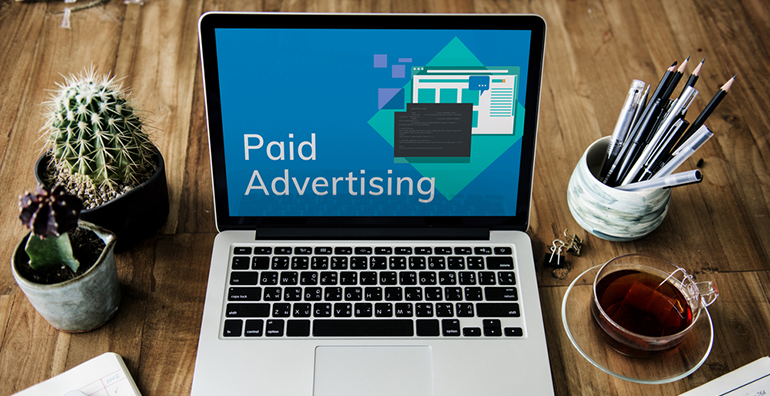 The world of paid advertising is also known by those in the business as PPC or Pay Per Click. By utilizing this PPC, you help to generate more interest on sale and general queries. PPC allows for us to set up useful strategical campaigns that are solely based on data that will get your website more visible across all the top positions on major search engines. This works by bidding on phrases and keywords.
Our PPC initiative
In building or adapting your website, the drive is to push target markets to your website. With this, the main goal is to increase the conversion rate with real returns on investment.
Through using Lightboxdigital, we have a specialist team that is focused on PPC management who write the best ads that tie in with strategy keywords that lead to greater results in paid advertising.
How can Paid Advertising help your business?
Pay per click is for businesses that want quick feedback on their recommendations using search terms to get to the first page of search results. Pay per click is a great way to direct users to your business with specific targeting, as it allows you to reach new audiences who may have visited your site before. PPC advertising is like a quick step towards search engine optimization because you get results on the first page, but you get paid for it.
Pay per click offers a clear and measurable ROI that lets you see what you get at checkout. Measuring your ad conversions and impressions is a great way to increase sales.
PPC is also ideal for fire detection. To promote your name and brand, you can use YouTube ad path, remarketing (promoting to people who have already visited your site), game stores, etc.
CPC is included in the name. You only pay when a user clicks on your ad. Competitor CPC is calculated. They can charge between £ 0.01 and £ 10.00 per person. Click. It all depends on who and what you are looking for. With PPC, you have control over your consumption. We only help you to use them correctly.
Seeing the benefits of PPC
When launching a PPC campaign, the first thing we need to know about you, your goals, and your target audience. From here we can search for keywords and create a PPC strategy that best suits your needs. After applying the keywords we got creative and the next step was to copy the ads. By creating interesting and unique ads, you can grab users' attention. This means that a higher click-through rate leads to a higher conversion rate, which in turn leads to a higher ROI. Once your keywords and ads are installed, we'll show your ads and track their performance. The audience statistics, bids, search terms and network conversions are analyzed.
The first few months running a PPC campaign can be trial and error. You can see what is working and what is not, and start every advertising campaign along the way. In the third month you have a very powerful campaign that is generating conversions and sales.
This does not mean that there will be no conversion in the first month. From month to month the search engine results become more stable and recognizable. Only these search engines recognize your new neighbours and know where you are getting to the competition.
Generally, there is a noticeable ROI effect between the second and third month. Leave the magic in our hands.
If you've already set up a PPC campaign but need the help of an expert.
If you are a business owner and are on a paid promotional trip and are not generating income from your clicks, we are here to help. We have hundreds of clients contacting us to improve their PPC campaigns with incredible response times.
We take a slightly different approach to existing pay-per-click campaigns than we do when creating a new one. In this case, the first step is to get to know yourself, your company, and your main goals so that you can analyze existing campaigns and do a thorough PPC audit.
Once we've researched existing campaigns, we can come up with a new PPC strategy based on what worked and what didn't work before. Depending on the campaign and the amount to be corrected, this can generally be a quick turnaround as conversions go from one to three months.
Which is the right PPC for you?
There are multiple ad options out there, thus, the beauty of it. Depending on your business you can choose successful ad campaign within the follow options that we can help integrate the business into.
Paid Search Ads
Paid search ads are the most common campaign that websites go for. Paid search campaigns come as pure text-based advertisements. They target users who will be actively looking for your product via search engine tools by typing keywords into the search bar.
Display Ads
Through display ads, the user can reach a network of social channels via their mobile. These ads are more visual and less text. These are the ads which appear in social videos also.
Remarketing Ads
This advertising tool focuses on customers that are returning to your site. It will use previous shopping experiences or journeys to track and highlight ads which is highly effective.
Shopping Ads
This ad allows users to bypass an entire e-commerse experience and jump to the product. This is 100% promotion of your product to appear in Google rankings when customers are browsing for your product from search engines.
Mobile Ads
Through our service, we guarantee all adverts are optimized for mobile use. Smartphones are the most-used device out there are we will make sure that we reach the most traffic so you won't miss out on potential leads.
Video Ads
This is YouTube video advertisement. It takes 5 seconds to engage with online users and at Lightboxdigital we create these engaging adverts to bring about the most clicks and impressions. YouTube videos can being about the best performance of all ads out there so this is a key area in our work
Our process when it comes to PPC
At Lightbox Digital we want to be transparent. If we think PPC is right for your company, we will let you know. If we think SEO works better for you, we'll let you know too. But when it comes to our PPC process, we keep it clear and update it every step of the way. There are several steps, the most important of which are as follows.
PPC review

Setting up / optimizing PPC accounts

PPC performance monitoring

PPC reports / maintenance
Dealing with advertising and PPC can be technical. So, you should get yourself a headache and leave it to the experts. We create, support, create and run PPC campaigns to get the best possible results. Contact our PPC experts in Birmingham today or see the case study below.