Why your business should be choosing Lightboxdigital for SEO integration. Learn about the service and its importance with online search ranking.
SEO Integration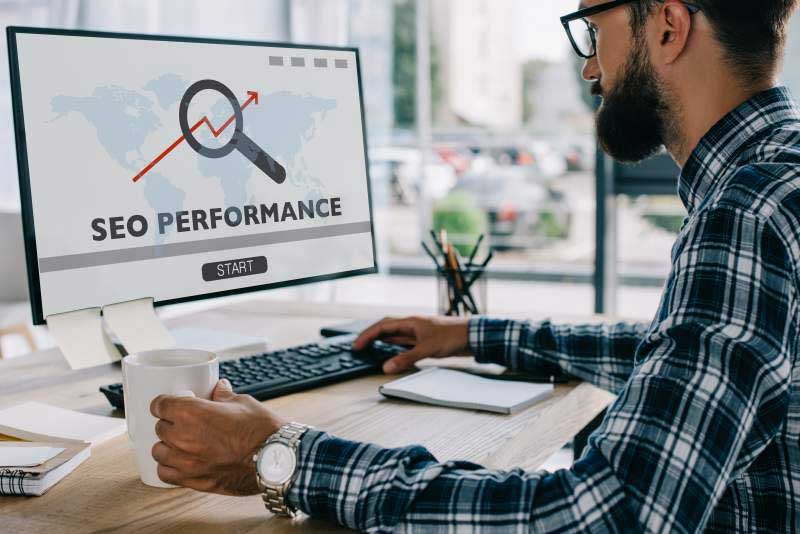 SEO is vitally important to all online service. From advertising to webpage, it all comes down to ranking and getting the right spots to be seen on the internet.
With strong SEO content integrated into your website, you will rank higher on search engines like Google and have a higher conversion rate that lead to more leads and consumer numbers clicking on your website.
Our goals are simple when it comes to SEO work integration.
Targeting organic SEO search results
Putting your website in the public eye via Google
Improved revenue and ranking for our clients
Weekly development communication of results and progress
Commercial savvy SEO with data driven development
SEO with Lightboxdigital
We have experience as SEO experts and an experienced development team. This allows us to identify, prioritize and implement technical SEO changes on your website to ensure that you are building your SEO campaign on a solid technical basis. This is the power and the backbone of the success you will achieve online by using our SEO know-how at Lightboxdigital.
We are strategic thinkers who have helped clients of all sizes to dominate the digital world with front-page results and allow your company to see relevant customers on search engines. We develop and implement specific SEO strategies to obtain a return on investment.
We take care not only of your customers, but also of ourselves. Our projects are a commitment and we want you to succeed as much as we want to put ourselves at the forefront of web development which we have done here in Ireland.
Successful communication is an essential part of an SEO campaign. That's why we provide our clients with a weekly business and revenue report, as well as a Birmingham-based digital marketer to discuss SEO practices.
You also have 24⁄7 access to our 3-month mobile business plan, so you can see exactly what we're doing and when it's done. Our SEO office in Birmingham is dedicated to every step of the process.
Our SEO Process
So, what is our SEO process? Well, it is a simple 6 stage process that brings about the most crucial of results when it comes to gaming interest online and looking to build a wide market appeal and gain new leads. From strategy to Evaluation, here is how getting SEO right is done and will be used when creating your new or updated website.
1. SEO Strategy
Each SEO partnership begins with a discovery workshop that helps us better understand your business, your clients, and your goals.
Once we have collected your information, we will begin a comprehensive study, including a technical review of your site, market research, competitive research, and keyword research, to identify and list the most important and valuable ones. keyword. This data collection provides us with the foundation and priority for our SEO efforts, as well as your business objectives.
We have developed a unique SEO strategy to help you get results and increase organic traffic. This is an important part of our partnership as it enables us to create a roadmap for online success and key measurable activities (KPIs). This way, you will know what we are doing and how to measure success.
2. Technical SEO Audit
After the research and discovery phase, we perform a detailed technical SEO analysis of your website, as well as an analysis of your backlink portfolio. This, coupled with our research, helps us prioritize SEO strategy elements in the six-month business plan we share with you so you can see what we've done.
You will be notified about the plan via our project management tool. Enable collaboration in the form of comments on activities. Plus, our SEO team can mark tasks as completed each month, so you can always see what's going on.
We believe this level of transparency and collaboration is critical to the success of campaigns and relationships.
We use sophisticated SEO tools that allow us to collect data, present data and ideas, and accurately track performance, such as: B. Positioning of specific keywords.
3. Onsite SEO
Website search engine optimization is commonly referred to as website search engine optimization. This policy ensures that the website content, HTML code, page load speed, user experience and overall website functionality are working properly.
The quality of your website is more important than ever to perform well in search results. Our local search engine optimization work begins with a technical audit to assess your site's structure, performance, and technical integrity. We then use our SEO knowledge and experience to develop your site page by page to ensure that your site's structure, content and database are perfect when Google defines and analyses it.
Our web design team allows us to take care of technical problem solving and design proactive websites according to our SEO strategy.
4. Offsite SEO
One of the most important metrics for Google to rank a website is its relevance and quality for your website. First, our SEO team in Birmingham will analyze your existing backlink profile to determine your current position. We then started a campaign to improve links based on specific keywords and brands.
Off-site SEO is also known as off-page SEO. External SEO focuses on your backlink profile. However, SEO focuses not only on backlinks, but also digital PR and branding for social media marketing.
5. Reporting
We believe that a successful SEO campaign is based on successful performance, but also on the quality of relationships.
We value strong and cooperative relationships with our customers.
That's why we send our clients weekly reports on the actions we take, the actions we take and the performance metrics we use for search engine optimization tools and Google Analytics data. This allows for mutual dialogue throughout the month instead of waiting for the receipt of the monthly report before the end of the month.
6. Evaluation
The evaluation of what we have done and the results of our work continues throughout our collaboration. Assessment is needed to determine what worked and what didn't (and does more than just work). This allows us to continuously adapt our approach to market conditions and business priorities.