Learn all about us at Lightboxdigital. We're a wed design service based in Ireland and supply online web content and free smartphone applications.
Web Design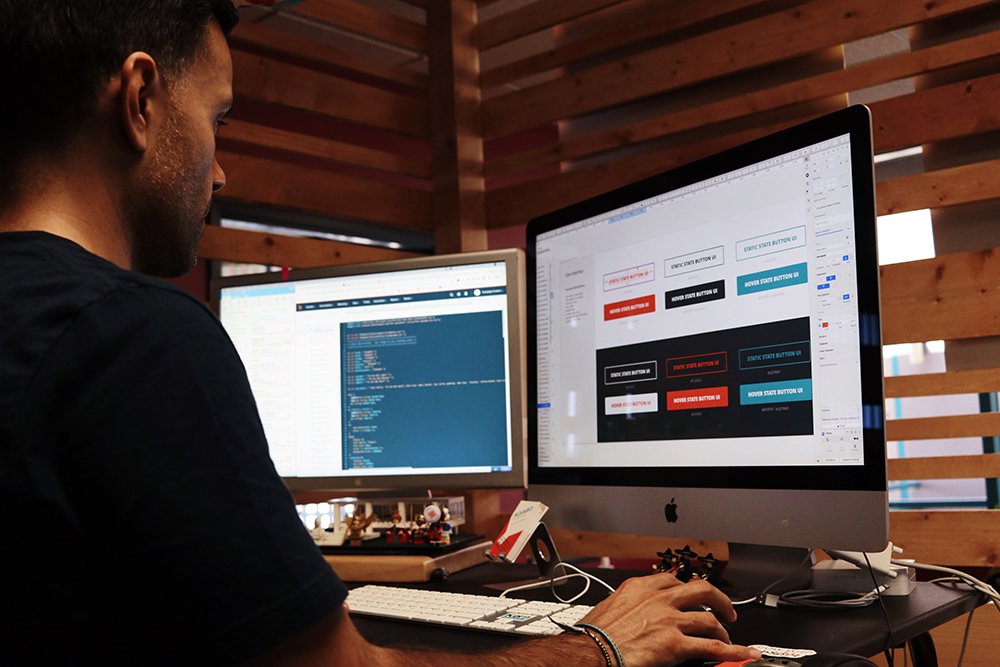 We are here to help your website to expand and grow freely, to help your business and to systemise your internal processes. It is all about saving you more time and more money.
We present our award-winning website designs that come crafted around you. It is all about making our clients lift a lot more easier and it is all about putting your brand at the forefront of our work.
By placing your brand first, it is your customers that benefit and become the heart of our work and final design. Through our steps, we can unify and simplify their online experience that can help them to engage directly with your brand, turning them from inquisitor to customer.
We will place your loyal customers directly in the heart of our design thinking, we are able to simplify their experience and help them to easily engage and interact with your brand and become a customer.
Making excellent web design
A truly excellent website design will enable your customers to experience your service to its maximum potential. It should be intended to effortless in hosting and presenting so that the end goal for them is to buy or utilize a product and for you to sell and offer it. The success of this, is an increase in conversions recorded via the website which delivers a healthy return of your investments.
We make great websites that will help users with a very strong visual representation and an experience that will tell the story of your business, product, and brand. It will excite and it will resonate with them. You will want them to feel something, and this will happen.
The delivery of a project
The time it takes for us to deliver a final project is relative to the size of the task and your demands. With smaller website designs, the project can be delivered in 6 weeks. More larger projects can take up to 6 months and beyond, depending on any complexities, functionality, and any proposed alterations on the client's behalf.
You will be issued with a dedicated project manager who will oversee the project in its entirety. We have a bespoke tool that helps us collectively to know or tasks and what is being worked on. From this tool, you have complete transparency over the project and what is being worked on and when.
Why you should be choosing us
We a trusting digital partner that has over the last 12 years been at the forefront of web development and design in Ireland. Our agency will transform your business potential to the online market and extend the arm of your business to it's fullest potential.
Our work speaks for itself and our 100% custom design is all based upon your customers. We will help your company to standout from the competitors. We will help you to grow revenue and expand customer numbers all through our creative web development and other business facets that can help with social media and advertising.
Design for you and your customers
All our work is bespoke, and the creation is created around the focus of your needs as a productive business. Through thorough understanding of your brand and that of your customers, our designers can begin to create a visual experience that results in delivering the key messages of what your company is all about and will provide your customers with effortless results in their quest to purchase from your business.
Our services are there to help you control your own site once we have completed our initial project. It will be easy for your teams to manage and develop further. We will help you to map out internal processes so that work can be streamlined to record internal workflow and this is done by aligning the new website with any other digital platform. This is another money-saving benefit and time is saved by helping people to focus on the work they are good at.
Get the latest technology
Through choosing our services at Lightboxdigital, you can be assured that we will supply you a site that is fitted with the latest technological software.
Our development team pride themselves on the project's technical aspects. When it comes to problem solving, they discover new tech that can help them produce efficient and lean solutions. The process is ever evolving and this spills into our workflow that ensures our clients get the best websites on the market for their product.
We are a fully digital service, you will benefit greatly from our agency and integrated design, strategy and development and we will work together as a team throughout what is your project as much as it is ours.
What are the benefits?
Your website will be designed to provide an effortless experience to your customers. It is 100% bespoke and built around your brand to fall inline with your own business strategy and goals.
The website will be integrated with a codebase that is developed to work with SEO architecture. This is to ensure that the entity of the site's set up meet any top search engine performances from the very get-go.
Where necessary we can implement the technical SEO throughout your project. This can include, but not limited to, advanced schema markups.
All the conversion tracking can be set up to fall in line with Google Manager.
We will also provide a seamless migration from your older site to the new platform. With this, you will not loose any of the past authority that you had built previously with Google.
Developed for top performance
Google bases key metris against how fast your website will load for its users. This web speed is important to how your website will rank for people to find it in their search results. Every code line that our team of developers write is a lean as can be to help make the web speed as smooth as it can be to achieve fast interaction with the platform's pages. The architecture of your site will be as light as it can be so with super-fast response it will load to speeds that meet both customer and Google expectations.
Mobile first every time
For every website there is a far significant number of interactions that take place through mobile devices. Because of this fact, our entire approach will be to focus on mobile first when it comes to the complete project. We can alternate this, however, should your data prove otherwise.
Our design will deliver an effortless experience that your users can gain from their mobile devices. The importance became of greater significance when Google shifted their entire metric to mobile first index. This is how Google index a web page based on how the site renders through mobile devices versus PC desktop computers.
The mobile first approach will completely alter the design process as you will have less paging architecture to make your site impactful.
Project management
The project management role is one of the more important areas of our projects. It helps us to hit deadlines and milestones during the production. We use a proactive project management tool that ensures that our clients are simultaneously kept up to date with every aspect of the digital project.
We will also arrange a weekly call to keep consistent communication on the project.
WordPress
Our preferred content management system is WordPress which is used for our website development. At Lightboxdigital, we use a unique system and approach to the tool of WordPress that means you are in full control of all the content that is featured, and its use is extremely user-friendly.
We have spent years working with the WordPress tool helping to develop successful workflow and online content. The system is fast and controlling the content will be taught by our developers in hand over of the project.
Work with us at Lightboxdigital
If you are driven, prepared to go the extra mile and always looking to be more efficient and to take ownership, then you should give Lightboxdigital some consideration because these are the qualities that can fit neatly into our well-oiled machine of creativity and work ethos.
At Lightboxdigital we are always looking for the brightest minds that can add to our growing team. We want a smooth evolution at our business that on a daily basis produces new and productive work and solutions. We put a lot of investment into our team, this way we can ensure that we continuously produce and deliver our web products to the highest possible standard. Lightboxdigital want its staff to live and breath these standards all day and every day.
Current Vacancies
Lightboxdigital currently has no open vacancies, but we are happy to speak to interested individuals to discuss their talents and what could be brought into our team. If you are interested in joining our team then you can send us your CV and details along with your portfolio to this address: [email protected]